While picking up my film, I noticed that a major mass market retailer had a twee little digital camera for $21.67. I was briefly tempted, but realized that it would likely take horrible pictures.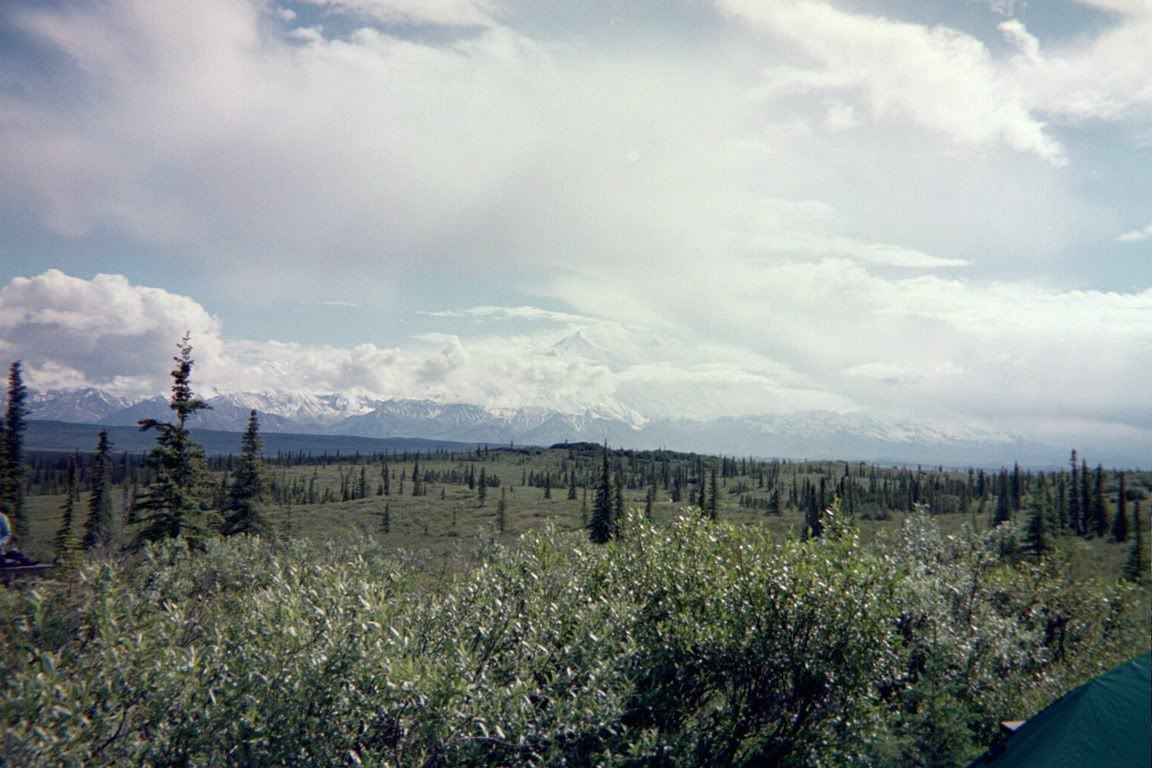 By some estimations, Denali is only visible one out of every three days. Campers were likely disappointed for six days after we left, because the mountain was out every day we were there.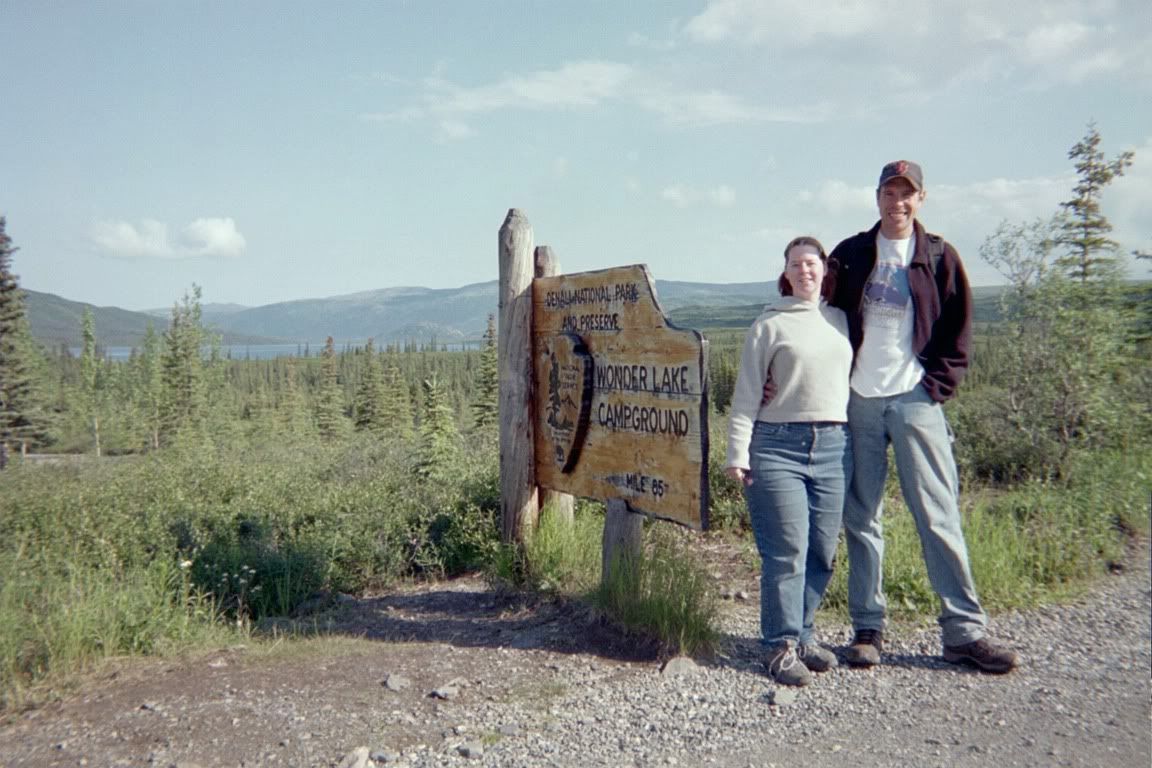 Since it was nice and sunny on the morning of Day Two, we decided to head for the McKinley Bar Trail for a hike. First we suckered some guy into taking our picture. It was by the sign for Wonder Lake, which is a very novel idea that no one probably ever thought of before.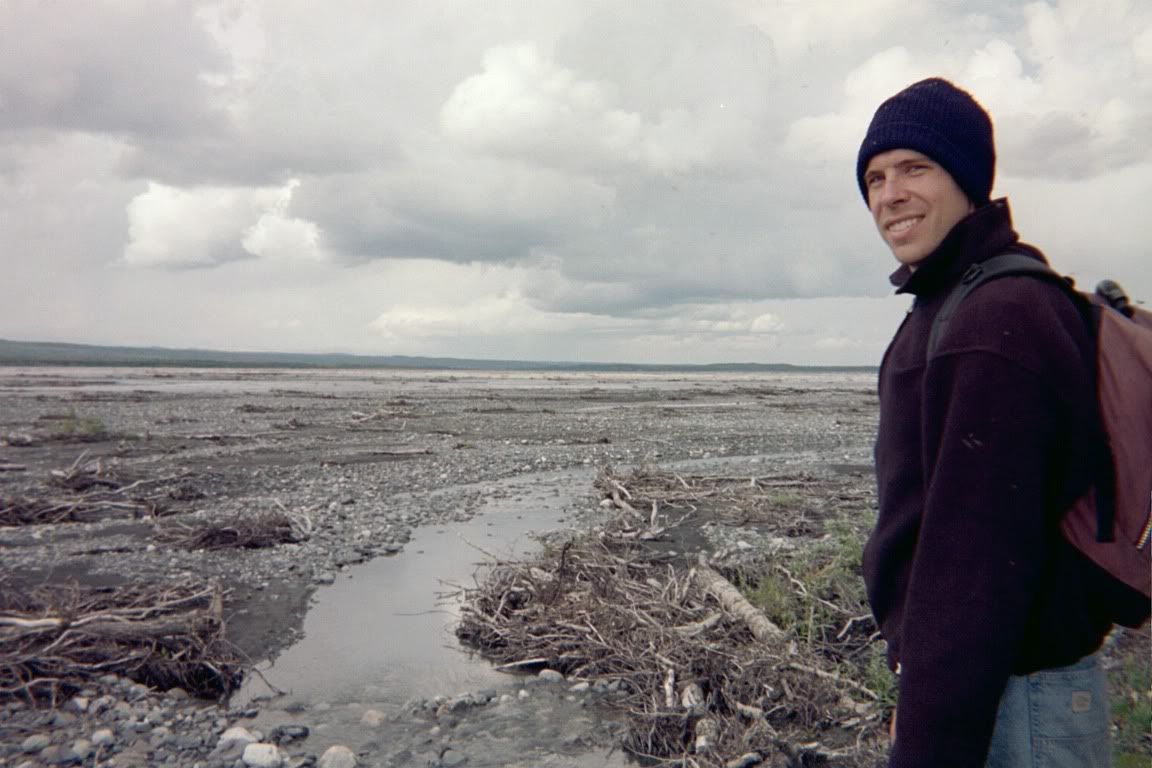 After battling mosquitoes for more than an hour, we arrived at the McKinley Bar. Please note the following things:
1) It was warm. Tom is wearing a hat for mosquito protection.
2) I seem to be allergic to 100% DEET. My fingers were little sausages.
3) Despite the name, there is no actual bar along the McKinley Bar Trail. Unless you count the river bar, which, frankly, I wouldn't want to belly up to a drink.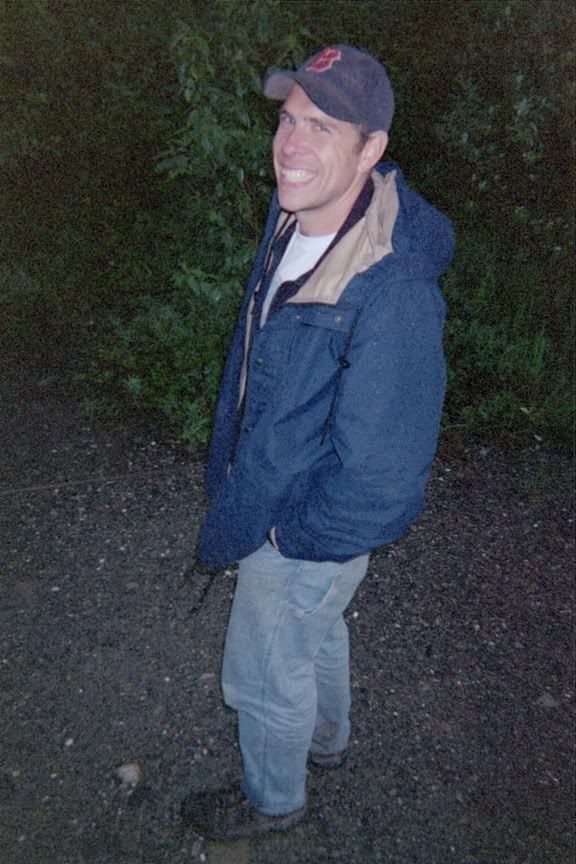 Tom looks short in this picture, and that's funny.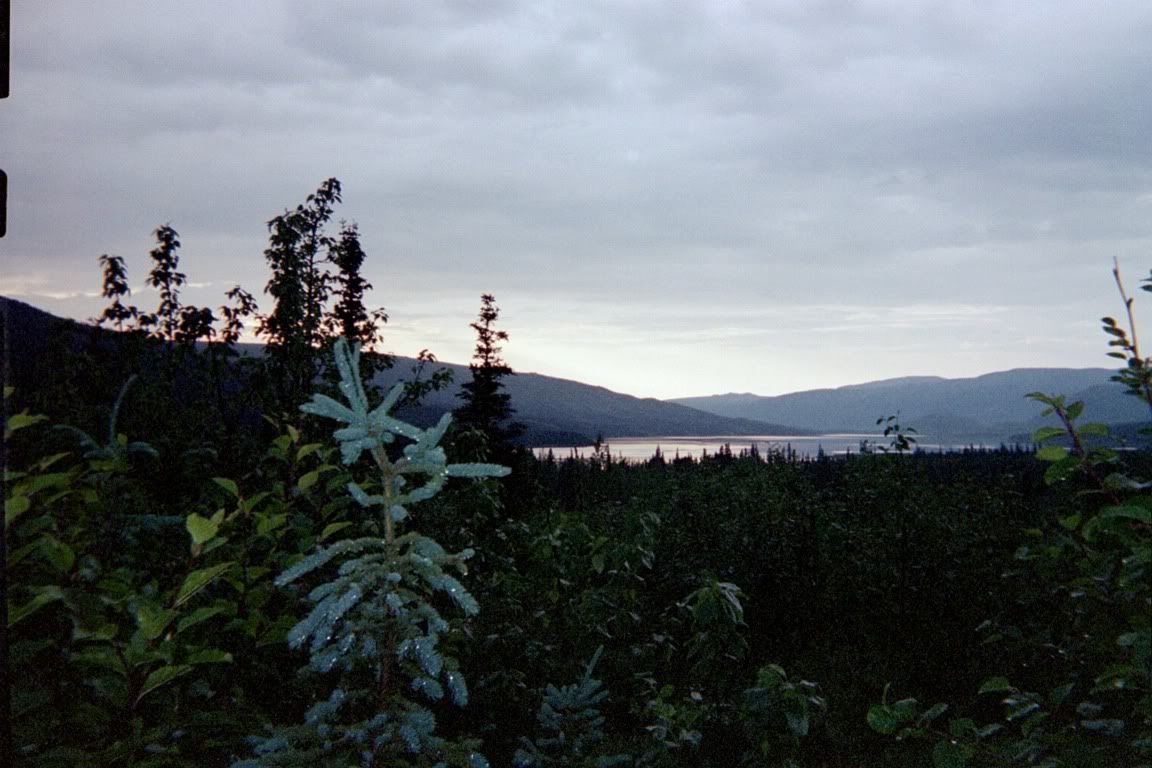 The famous Wonder Lake. Note how I carefully used the little spruce tree in the foreground to draw emphasis away from the lake. That's the stuff they just don't teach you in photography class.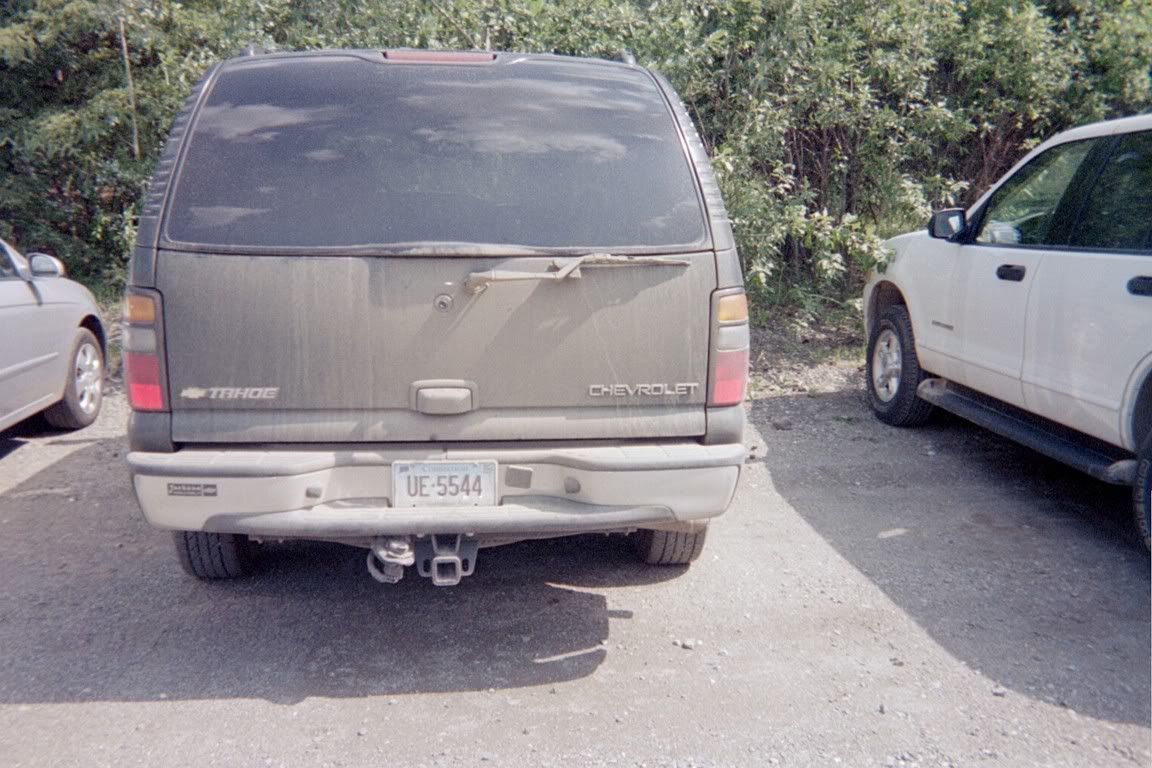 I'm not saying anything, but it looks like some people from Connecticut do come to Alaska to visit people. Hint. Hint.