At our Monday rehearsal for Tundra Caravan, Terri suggested we get together for a fun dinner - no troupe business, no practice, just enjoy spending some time together and have some good food at Bobby's. So at 8 p.m. yesterday, I met up with Terri, Teresa, Susan, Suzn and Barbara (the other understudy).

At the table, Terri stood up and started to pull out gift bags. I thought, Man, it's someone's birthday, and I didn't know it. I didn't even sign the card! Much to my surprise, the bags were for Barbara and me, along with cards and crowns. The troupe had agreed that it was time to move us both up to full membership, so we are now officially members of Tundra Caravan!

In celebration of this, I am posting some pictures of myself in costume.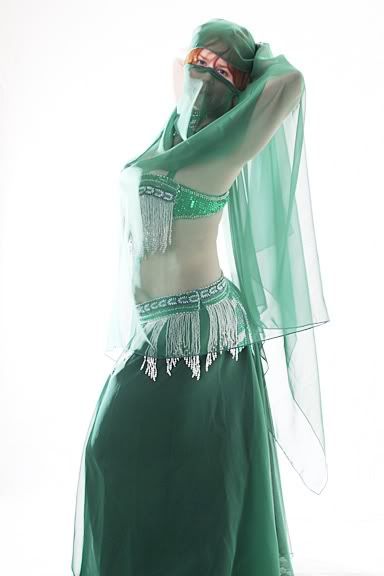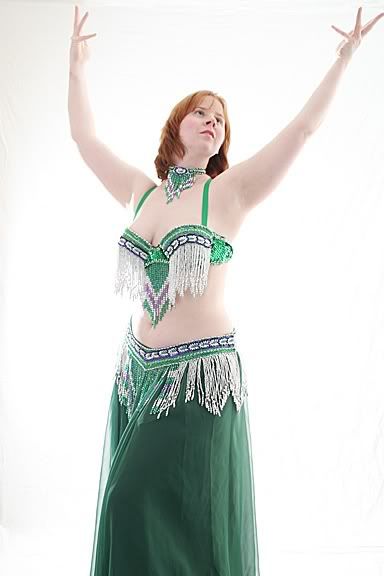 I don't think I really need to say how happy I am, but there's an added bonus. The troupe performs at Bobby's frequently. Bobby's is a great Greek restaurant in downtown Fairbanks that will be celebrating its second anniversary with a private party next week, and I'm invited. Oh, free Greek food..... I hope I can still fit into my costumes.