Joanna is confused as to why I haven't been posting. Me? I'm just shocked.
Are you as shocked as I am that I've been so darn lazy in posting? To be fair, I was trying to hold off on writing about the Solstice Belly Bash until I got the pictures, but there has been a slight technical hitch, so the blog must go on!

On the weekend before Solstice, I packed up the car with food, clothes, a sleeping bag and Heather, and headed down to Healy for the first Solstice Belly Bash. This was the first tribal fusion dance event in Alaska, featuring talented instructors such as yours truly. Classes included Bollywood Combinations, Tribal Hip-Hop, Oriental Fan Dancing and Fire Dancing, featuring guest instructor Riz, who traveled all the way from Florida.



I had the immense pleasure of finally meeting Danielle, the host of the event, seen here teaching the Tribal Hip-Hop class. She went all out for the event, offering us free rafting, free lodging at the Boat Camp (AKA Testosterone Central) and providing the inspiration for future events. Moreover, I had the chance to bond with the tribal fusion girls from Anchorage. I do love me some tribal fusion girls! Joanna may be my soul mate (she appreciates AP style and font selection! Too bad she's married), Amanda is a driving force in the Anchorage dance scene, Kathryn is a quiet ball of fire, and Danielle is an inspiration to us all.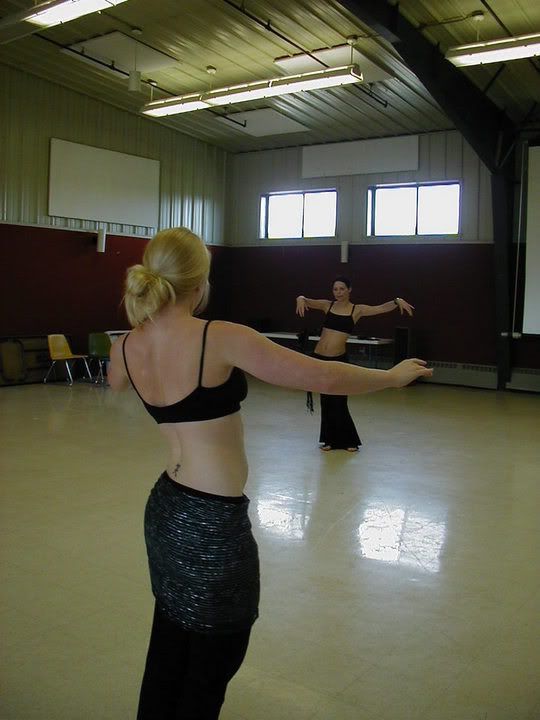 See? Joanna+Danielle=Yummy!

After that fun weekend, I returned to Fairbanks to prepare for the next weekend and the Amaya workshop in Eagle River. Amaya is an amazing dancer who just doesn't give up. She has a unique Spanish gypsy fusion style that I've never seen before, and an amazing stage presence.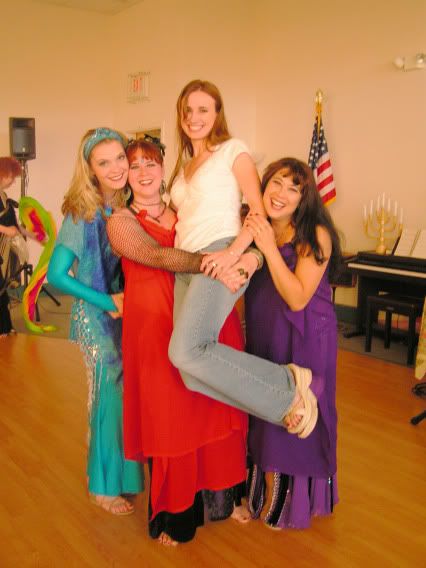 Susan, Nicole, Teresa and I spent the weekend in Eagle River dancing, eating, relaxing, eating and eating. Well worth the trip. Amanda did not attend the workshop but met up with me in Anchorage on Monday for some quality time together.



Even more importantly, Maya brought a pair of Melodias to the Saturday night performance for me to try on. All hail the Melos! I think $70 is a bit high for a pair of pants, but when they make the entire room fall quiet and comment on your, um, assets, they might be worth it.

So there you go - a quick list of my recent activities. In reference to my recent post, Tom has chimed in against the idea of another cat. Apparently Nibbles is more than enough for him. SO now I'm thinking of a new tattoo. Is this some kind of midlife crisis?