As a bellydancer, I am not immune to the occasional self-doubt. Is my 3/4 shimmy smooth? Why can't I flutter? Should I wear the bedlah or the coins? But since I started studying Middle Eastern dance, I've been pretty content with it. Until I saw the Bellydance Superstars DVD.

At the start of my bellydancing experience, I knew of two types: Cabaret and American Tribal Style. And for me, it was Cabaret all the way. ATS was nice, sure, but tassel belts, turbans and black clothing can't really compare. With Cabaret you get glitz, glamour, sequins, beads, coins!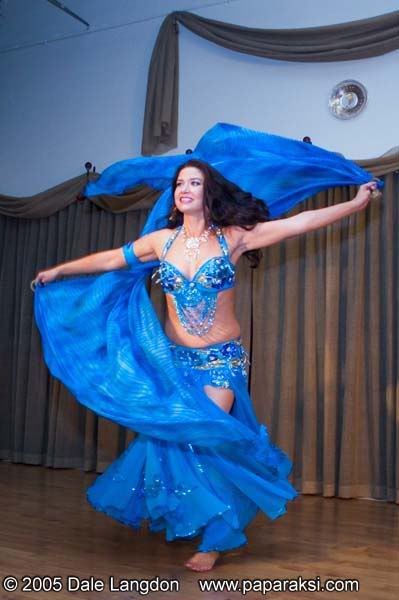 Look at the lovely Aziza, for example. Cabaret was what I always thought bellydancing should be.

But then I found Bollywood, which has its own style of dancing. Precise hand movements, sharp hips and back-up dancers.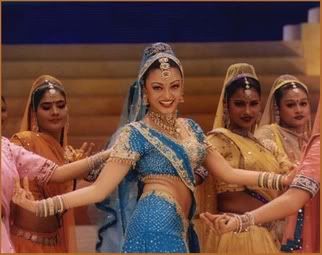 I couldn't find anyone to teach me Bollywood, so I started to study some movies and pick up the moves. I put together a routine and performed it at a hafla. I grew more obsessed with Bollywood movies. The Hindi songs are often very catchy pop tunes, the costuming is incredible, and I could always end up playing Aishwarya to Shahrukh.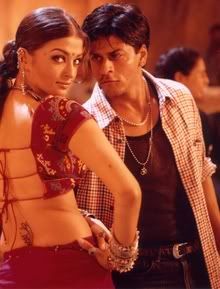 To me, there were strong similarities between Cabaret and Bollywood.

But then there were those pesky Bellydance Superstars. Specifically, one Ms. Rachel Brice.

At first glance, her style of dancing was ... wrong. It was slow. It was creepy. It was gothic. And yet her technique was flawless. She didn't smile, but I was captivated by her eyes. The more I watched, the more I wondered.

Rachel Brice's style is called Tribal Fusion. It has many of the standard bellydance moves, but they are slowed down. Arms are always up, hands constantly moving in slow, snaky ways. She throws in lots of fabulous backbends and Turkish drops. And the look? Well, it's starting to appeal to me.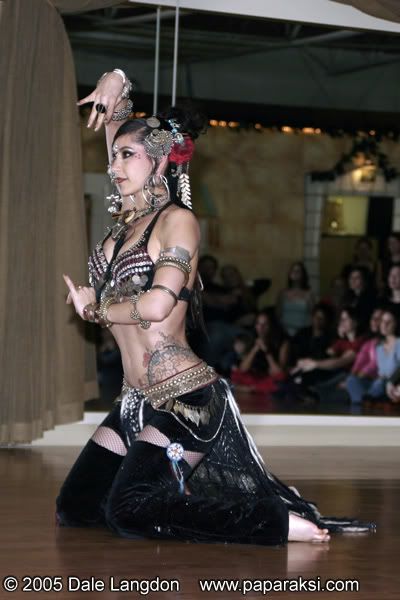 Unlike ATS, Tribal Fusion dancers wear whatever they feel like.
Dreadlock falls? Check
Fishnet tops? Check
27 bracelets per arm? Check
Gartered pants? Check

But my troupe is Cabaret. Very Cabaret. When I mention Tribal Fusion, they say "Oh, we did tribal once." But their idea of tribal is a strict ATS style, and they don't seem to understand my explanation of Tribal Fusion.

I love Cabaret. I'll always love Cabaret. But I'm starting to think that I'm not cut out for Cabaret. To be blunt, Cabaret dancers seem to all try to fit a particular look, and it's one that doesn't suit me. I'm not a Barbie doll. I dye my hair pink. I cut it short. I have piercings and tattoos. Sometimes I don't want to be pretty, I want to be powerful.

I think Cabaret may have been what I needed to get into the world of bellydancing, but it's not what I need to stay here. I'm not a touchy-feely hippie dancer who sighs about how the dance is so empowering and really helps to ground me with the forces of nature. That's crap. But in Tribal Fusion, I find more of a sense of acceptance.

So what do I do? Well, for now I'll keep dancing with Tundra Caravan. But in my mind, a new troupe is forming. It's called Cold Fusion, both because it's in Alaska and because I'm a dork. Will I find other dancers? Will we get booked for performances? Will this even get off the ground? I don't know, but I think I'm going to try.