At long last, Tom and I are fully moved into the new cabin. On Friday, we had friends over for a housewarming party to celebrate living in sin - and in splendor!

Here's a shocker: I still don't have a digital camera. So there aren't any photos from the housewarming. However, I did recently unearth an ancient disposable camera, and so I present to you Mary's Pictures, 2003-2005.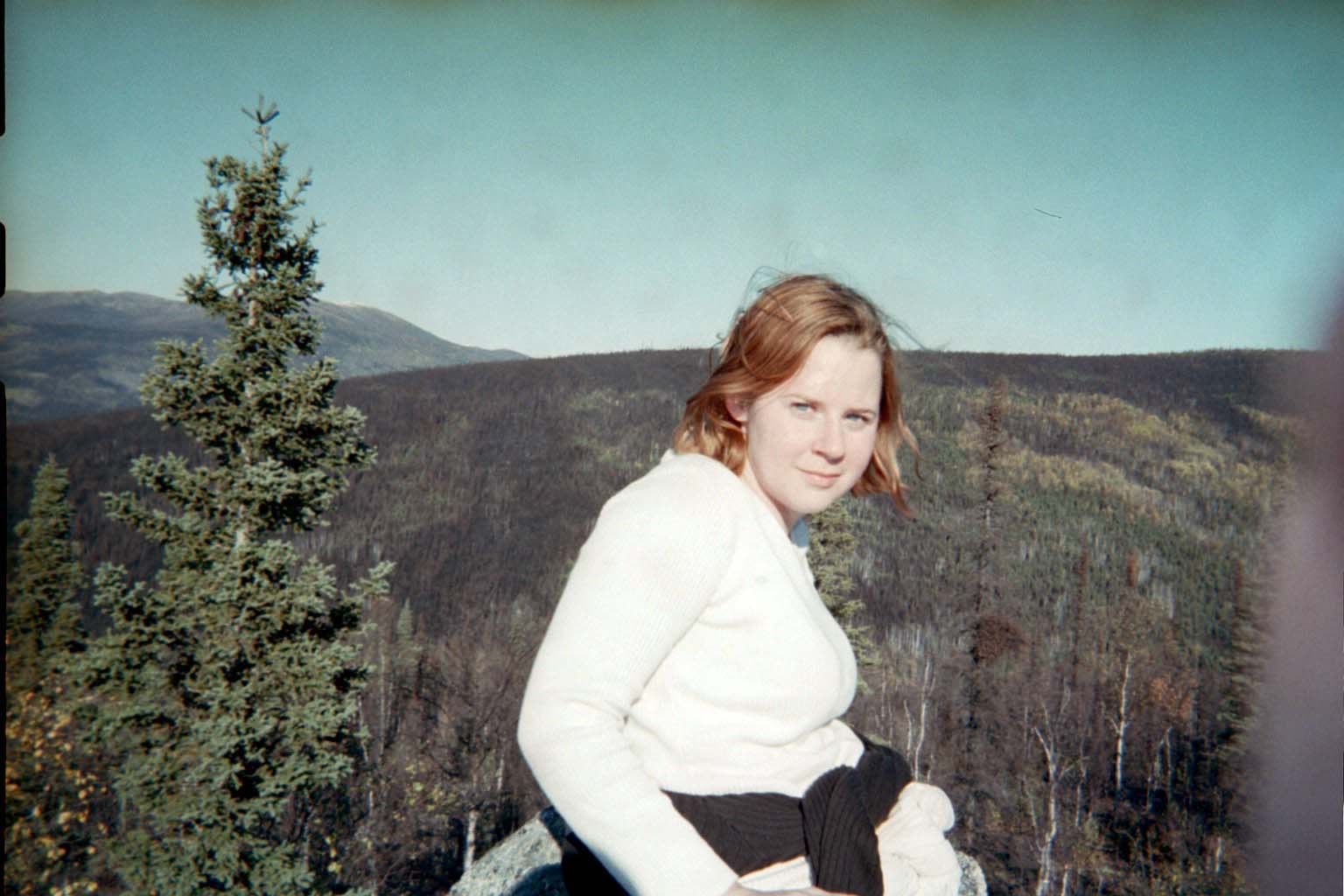 In chronological order, here is a photo of me taking during a hike at Angel Rocks in September 2003. This was taken just weeks before the Log Incident, which henceforth shall be capitalized. After the trip, the camera went MIA....
...until the summer of 2005, which heralded the arrival of Jacob and Gretta Stone, formerly known as the QIRs. Jacob and Gretta came from Doylestown, PA, to spend the year in Fairbanks. Their arrival should have meant I'd leave the community, but instead I got a new cabin. Isn't life funny sometimes?
A few months ago, the cabin was still in progress. Stop turning your head around trying to make sense of the picture. It's the ceiling drywall in the kitchen being put into place. It's right-side up, I swear.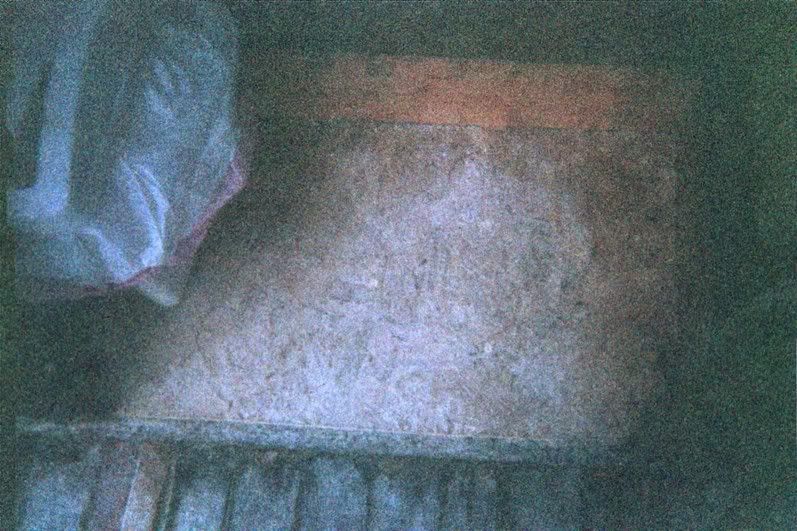 These disposable cameras sure take bad pictures after a few years, but I know you wanted to see the outhouse floor after Tom repaired it. I mean, who doesn't want to see more pictures of my outhouse?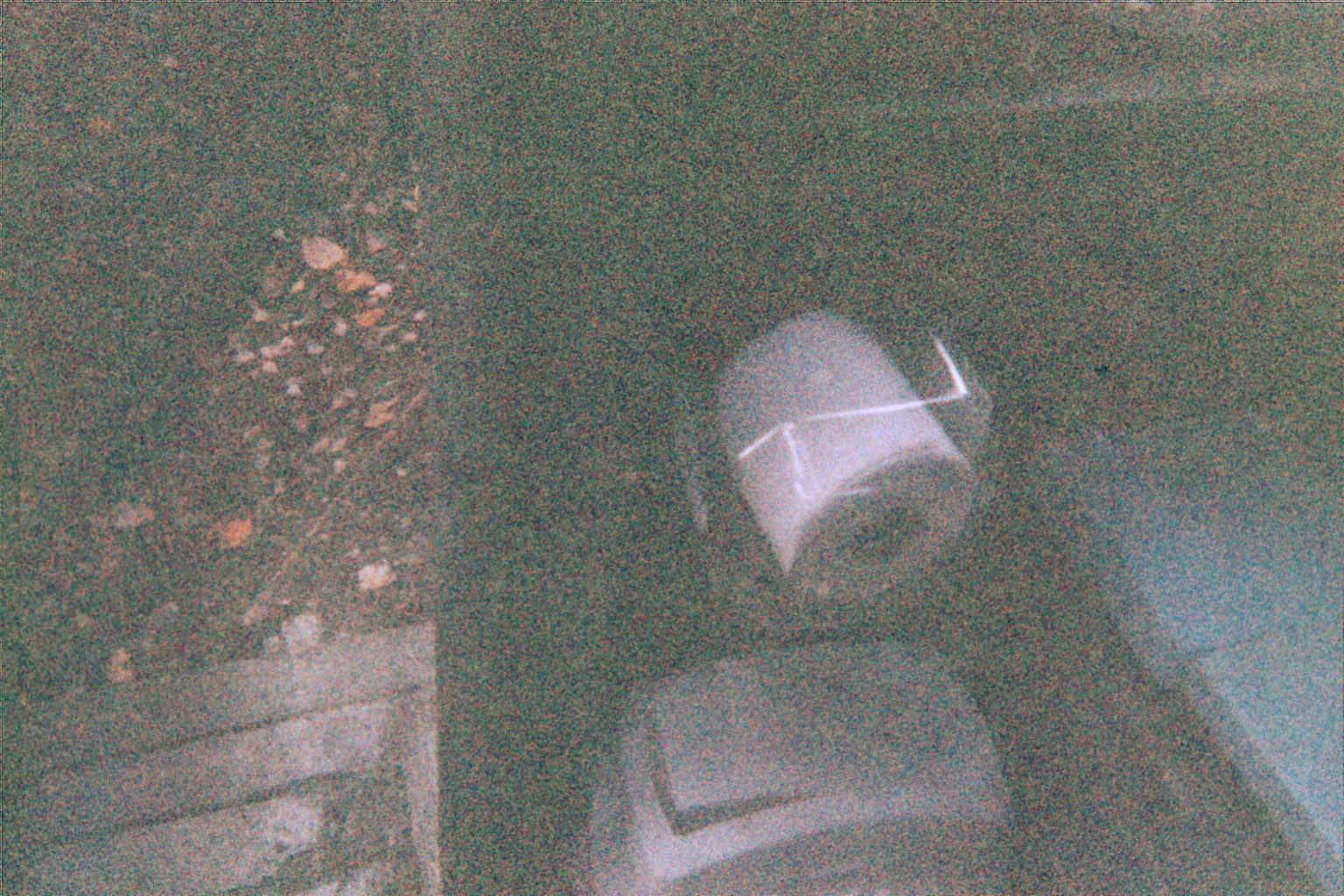 The squirrel-proof toilet paper holder he built is pretty cool, too. But you can't really see it in this picture. Trust me, though, it's squirrel-proof.
After the cabin was structurally finished, the cosmetic work was left to us. And since plain blue walls are pretty boring, I painted a small orange grove in the arctic entry, courtesy of ReadyMade magazine, which you should subscribe to right now.

And there you have it: another painfully slow journey through pictures. Now let me go borrow a digital camera from the UAF library so I can get you real pictures.